Joanna Yeo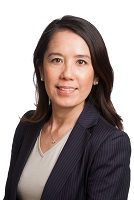 Property Manager
"We are pleased to introduce you to Joanna Yeo who has joined Elders Real Estate Mawson Lakes Property Management Team as a Property  Manager.  

Joanna has a strong focus on Customer service. She comes to Elders with a wealth of 9 years experience in Property Management.  Besides English Joanna is also fluent in both Mandarine and Cantonese. 
Joanna & Elders Property Management Team look forward to continuing work closely with you and offering you a high level of service.
If you have any immediate concerns or queries regarding your property, please do not hesitate to contact Joanna on joanna.yeo@eldersrealestate.com.au or by telephone on 08 8359 0048