Eddie Emanuele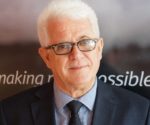 Sales Consultant
Eddie's involvement in the Real Estate Industry goes back some 30years encompassing development of land divisions, rural and residential, locally and interstate, property acquisition and marketing.
Prior to Real Estate, he managed the family's builder's supply business at Marden trading as Emanuele and Sons, still remembered by many locales.
He emigrated from Italy with his parents in the early fifties, speaks fluent Italian and is well known in the Italian community.
Eddie commenced his real estate sales career in 1998 with high a profile global group and in more recent years 'ELDERS REAL ESTATE' perhaps Australia's oldest and most trusted brand known..
Today Eddie has an extensive network of highly skilled professionals such as Solicitors, Conveyancers, Surveyors, Engineers, Architects, Builders and Developers to assist him in achieving the best possible result for you no matter if you are buying or selling.
If you list with Eddie you be can be confident that he shall always have your best interest in mind at all times.  
0407 797 422
0407 797 422